Stainless steel has a wide range of uses. Throughout its history, perhaps its most famous use has been related to food. Stainless steel tableware has been around since the 1910s. Stainless steel sinks were first introduced in the 1930s, and stainless steel stoves and backsplashes date back to the 1940s and '50s. Not to mention that stainless steel in the kitchen really became a household name in the late 1980s when General Electric began introducing stainless steel dishwashers, door-to-door refrigerators, and built-in cooking products in television commercials and print materials.
Stainless steel is a metal alloy that has been in use for over a century. It is the most necessary and widely used in a large number of equipment from kitchens to aerospace. Its application is designed in such a way that stainless steel equipment has become essential in the home and food processing industries. Recently, food processing, food packaging, and beverage manufacturing companies are choosing food-grade stainless steel.
Food regulatory guidelines have been published with specific requirements for stainless steel food grade. Food-grade stainless steel should be heat resistant and have considerable wear resistance. It is safe to cook any food in food-grade stainless steel cookware.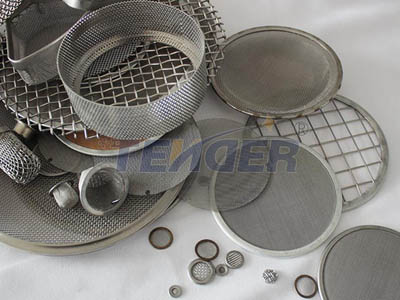 Coffee Filter Disc
Stainless steel in the food industry
Today, essentially most of our food is processed, sanitized, and packaged before it reaches the supermarket or kitchen. The entire process needs to be done under sanitary conditions.
Today, more than 30% of stainless steel production continues to be used in the food and beverage industry. These uses include
Agricultural applications
Electromechanical equipment, fencing, gates, watering, storage tanks.
Food processing
Hot water piping, bulk storage, transportation, preparation.
Preparation of ingredients
Tableware, surfaces, pots, pans, sinks.
Presentation
Display racks, cake stands, hot dog rollers.
Self-service machines
Vending machines, vending machines, ticket machines.
Basically, at every stage of bringing food and beverages to the masses, you'll find a reliance on stainless steel.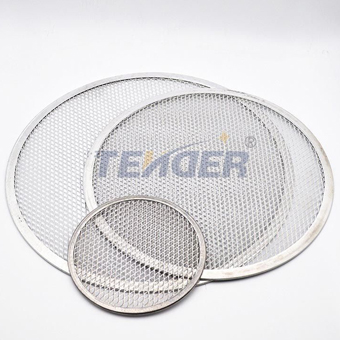 Pizza Mesh Screen
What makes stainless steel food grade?
Stainless steel is a mixture of iron, carbon, and chromium. Chromium is the key element that makes stainless steel corrosion-free. Stainless steel is the best choice for the food industry. It is food grade, non-corrosive, hygienic, and durable. These qualities make it the supreme surround for the global food industry. Stainless steel is resistant to corrosion and pitting and remains in good condition in the processing environment.
Food-grade stainless steel is ideal for sanitary food handling applications, but not every stainless steel meets food-grade standards. Grades are assigned to various steels based on a variety of tests and required measurements. With stainless steel, the qualities we focus on are quality, durability, and temperature resistance. Stainless steels that meet the grade (see what I did there?) are safe for food preparation, storage, and dining.

Grade Selection
Various stainless steel grades are available today. Grades are assigned to stainless steel based on their compositions. For measuring food-grade quality, it is essential to look for sanitation, durability, temperature resistance, and non-reactivity of the metal. Stainless steel grades should be safe for food preparation, storage, and dining; essential requirements for food equipment.
The most common food grades are 316 stainless steel, 304 stainless steel, and 430 stainless steel.
316 stainless steel
It is an austenitic grade of stainless steel, characterized by the presence of molybdenum, chromium, and nickel. It is well suited for foods because 316 offer high resistance to corrosion in acids and chlorides.
304 stainless steel
It is an austenitic grade. It contains chromium and nickel. 304 is the most commonly used grade. It can easily withstand corrosion, is durable, and is easy to sterilize. 304 stainless steel is commonly used in milk processing and wine-making.
430 stainless steel
It is a ferritic alloy with low nickel composition. It has a high tolerance to acidic foods and shows resistance to oxidation and sulfur.
Of all stainless steel varieties, 304 is the one you'll see most often throughout the food and beverage industry. 304 stainless steel is less prone to oxidation or corrosion. Corrosion resistance is attributed to its high nickel content, while its chromium content prevents rusting. From commercial kitchens to food processing plants, you'll find 304 stainless steel everywhere.
Need stainless steel?
For more about the best food-grade metal filters, welcome to contact us today or request a quote.